Tests Performed as Part of the SAC Steel Project
The details of the Phase 2 test program are currently being finalized, and it is anticipated that the first series of large-scale beam-column connection tests will start within the next two months.

Until that time, we are providing some interesting video of tests performed by Professor Chia-Ming Uang at the University of California at San Diego. These tests examined the behavior of full-size connection details similar to those in use prior to the Northridge earthquake. Dynamic tests of two specimens are shown here, and more video will be added as additional disk space is made available for this site.

The tests shown here were sponsored by the National Science Foundation.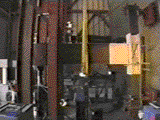 Test 1, Full Side View AVI Quicktime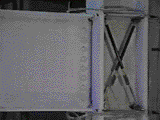 Test 1, Close Side View [Video not available]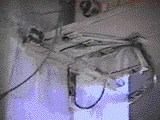 Test 1, Close Bottom View [Video not available]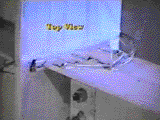 Test 1, Close Top View [Video not available]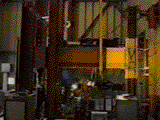 Test 2, Full Side View AVI Quicktime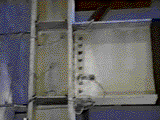 Test 2, Close Side View [Video not available]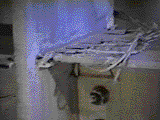 Test 2, Close Top View [Video not available]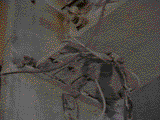 Test 2, Close Bottom View [Video not available]